Her perfectly toned and tanned physique have dominated the fashion and beauty headlines since starring in hit TV show Made in Chelsea; the scripted reality following the lives of London's rich and famous.
This weekend Millie Mackintosh revealed the £7.99 bottle behind her gorgeous glow and flawless complexion; Cocoa Brown by Marissa Carter 1 HOUR TAN.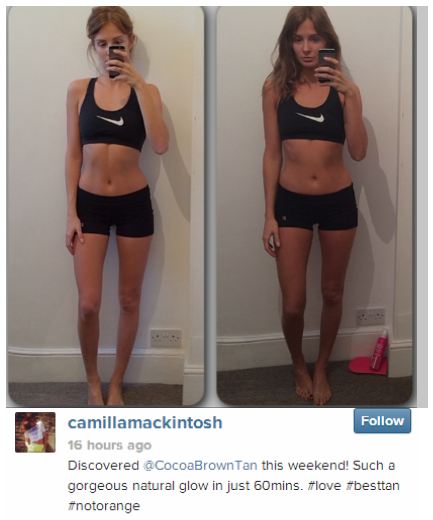 Accompanying enviable before and after shots, Millie wrote; "Discovered @CocoaBrownTan this weekend! Such a gorgeous natural glow in just 60mins. #love #besttan #notorange".
But it's not just Millie crediting the award-winning beauty essential for a flawless, natural, A-List finish. Cocoa Brown 1 HOUR TAN caused a frenzy among beauty bloggers when it launched in 2013, selling out 15 weeks of stock in 2 hours. 3 bottles of the tan fly off the shelves every single minute!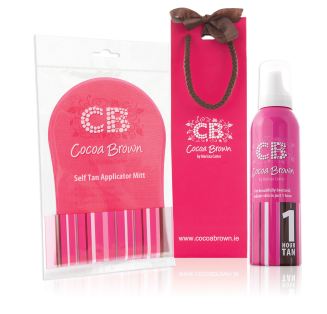 Cocoa Brown 1 HOUR TAN is available in selected UK Primark Stores, online at www.feelunique.com and in UK Superdrug stores nationwide – £7.99.