While red carpet glitz and glamour is achieved by fabulous stylists and make-up artists, fresh, glowing skin is definitely the best accessory- and you don't need a celebrity budget to look good.
Here Facial Therapist and Skincare Expert Amanda Elias' give her inexpensive solutions to Oscar-Winning Skin…
EXFOLIATING
WHY? Exfoliating removes the dead skin layer which sits on the surface of our healthy, new skin. When there is an accumulation of dead skin, it leaves the complexion looking lifeless and grey because light isn't reflected evenly. By removing this dead skin the light will reflect evenly and directly off your healthy skin.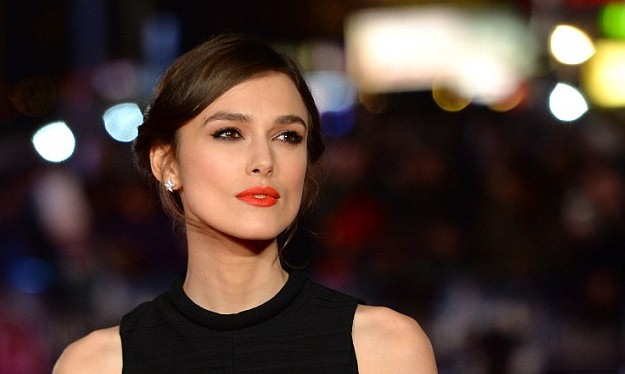 HOW? You can achieve beautiful skin with scrubs but my personal recommendation would always be chemical exfoliation. Using a product daily that contains AHA's (like Glycolic Acid or Lactic Acid) or a BHA (like Salicylic Acid) will gently exfoliate by loosening the bond that holds the dead skin to the surface, rather than scrubbing it which can cause irritation and inflammation in sensitive or problem skin. Don't let the word acid scare you; daily use products typically contain a concentration of 10% AHA and lower so although powerful, they won't burn the skin.
SUFFERING WITH ACNE OR BLACKHEADS? Exfoliation is the key treatment. These conditions occur when dead skin and oil gets trapped within the pores and bacteria breeds. By removing the dead skin you're helping to prevent these blockages which in turn will reduce the breakouts. Using chemical exfoliants rather than a manual scrub will also help to fade any discolouration left over from spots.
FIGHTING THE SIGNS OF AGEING? Glycolic and lactic acid helps by increasing cell turnover, this in turn stimulates the production of collagen which is the support matrix of the skin. Collagen starts to break down as we get older which is why we want to stimulate the body to produce more; lots of collagen means plumper skin and less wrinkles.
UNEVEN SKIN ON THE BODY? If you have rough skin with red dots on your arms, thighs or bottom this could be a condition called Keratosis Pilaris. This is caused by too much keratin, found in the top layer of the skin, blocks the pores. There is no cure but exfoliating, especially with AHA's and BHA's, can make a dramatic difference to the appearance and texture of the skin.
CLEANSING is essential to keep the skin healthy and you looking your best. The majority don't cleanse enough; twice in the evening (note evening not night) and once in the morning. If you find cleansing often strips your skin, change your cleanser. Use a cleanser designed for your skin type and steer clear of soap. With its high PH, soap can cause dryness as well as help bacteria to breed in problem skin.
MOISTURISING is vital, particularly with product that contains an SPF. In the winter UVA is still present in the atmosphere; while UVA doesn't burn us (it's the UVB rays from the sun that cause burning) it can still cause premature ageing and is the number one cause of ageing to our skin. No matter what anti-ageing products you use, if you don't use an SPF daily- even when it's grey and miserable- you're not fighting ageing.
When choosing a moisturiser make sure you choose one for your skin type to keep your skin moisturised and therefore youthful.
If you have oily skin but you use an anti-wrinkle cream designed for mature skin, it's likely to cause breakouts and can leave the skin looking puffy. If you don't like moisturising because it leave a sheen on the skin, look for a moisturiser that has a matte finish.
Leonardo Dicaprio dazzled on the red carpet showing off an enviable tan recently. To get a healthy, natural looking glow I would recommend a spray tan for both men and women. If you'd rather give it a go yourself, try a tan like Cocoa Brown which gives a gentle tan in only an hour. If you have facial hair, be careful to gently rub as close to the hair as possible or you'll have a tan line around the hair.
Highly experienced within the industry, Amanda Elias is the brains behind effective yet affordable skincare brand, Bravura London (www.bravuralondon.com) – a business founded following Amanda's own skin problems and subsequent discovery of using AHA, BHA and Hydraulic Acid for troubled skins.